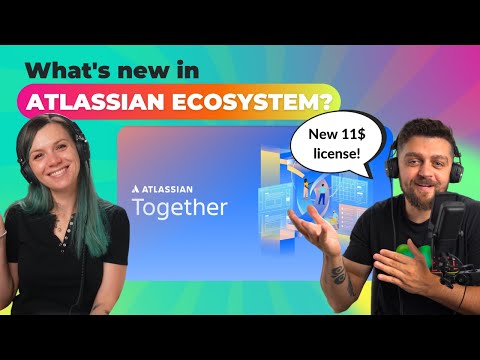 Happy Monday community,
we prepared another week's roundup full of Atlassian news. This week we talked about Apptoberfest, Atlassian Together, Improvements to Jira Sprints, and more
We run Monday coffee with Jexo podcast weekly on Youtube and Spotify, subscribe so you don't miss the next episode!
Latest new improvements to the Atlassian products
Run multiple sprints to divide and conquer in team-managed projects
You'll be able to run parallel sprints in your team-managed projects similar to what you're used to in company-managed projects.
New home page for Analytics Open Beta
A new release of Atlassian Analytics addressed accessibility with improved keyboard navigation, color contrasts, better page structure, filters, a new card view, and more.
Important announcements
Apptoberfest is a community event running the whole of October to celebrate Atlassian Marketplace apps! Watch App demos, join the discussions, and App Crawl community events.
🗓 Events
Find this week's events on
 Events roundup
Article of the week
Atlassian introduced the Atlassian together. It's a package of tools (Trello, Jira Work Management, Confluence, Atlassian Access, and Atlas) that will help you run your day-to-day work.
Have a great week and don't forget to check the App & Integration group to watch the Apptoberfest demos
---